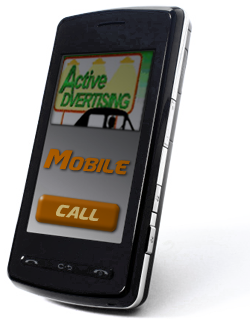 Mobile App Development
Synapsis Active Advertising Mobile offers a wide variety of standardized and custom apps that work across all mobile platforms. With online access now available virtually anywhere and any time through today's Smartphones and other mobile devices, more Internet users are turning to these types of mobile devices for much more than simply phone calls and texting. Online ordering, location mapping and reviews are only a few of the many apps downloadable to mobile devices.
Active Advertising Mobile offers businesses the reality of expanding their reach to this generation of mobile users through the use of our mobile apps designed with fast and easy navigation for users requiring information/services immediately.
Active Advertising Mobile can assist companies in designing, creating and publishing apps for any market including Apple Store and Android. We can help you create apps that will help you reach your business goals, delivering exceptional experiences for your current and potential clients and customers.