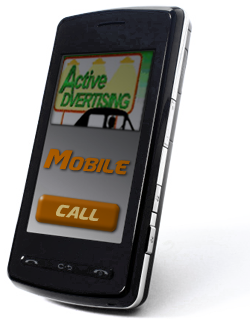 Digital Content Management
Synapsis Active Advertising Mobile digital content management offers a wide variety of standardized and custom apps that work across all mobile platforms. With online access now available virtually anywhere and any time through today's Smartphones and other mobile devices, more Internet users are turning to these types of mobile devices. Active Advertising Mobile offers businesses the reality of expanding their reach to this generation of mobile users through the use of our mobile apps designed with fast and easy navigation for users requiring information/services immediately.
Active Advertising Mobile can assist companies in designing, creating and publishing apps for any market including Apple Store and Android. We can help you create apps that will help you reach your business goals, delivering exceptional experiences for your current and potential clients and customers.
Active Advertising Mobile digital content management offers:
Cloud-based multi-media communications/sharing platform
Customer Relations Management (CRM) friendly - will pull and personalize all client collateral into an outbound streaming media message in 3 seconds
Excellent "story teller" of branded content
Media messages created by the platform can be sent/viewed anywhere including email, devices, display, Facebook, Youtube and Twitter
Integrates ALL media, including live capture and hotlinks, into streaming video messages